How to choose the right envelope or box to ship your CardTrader Zero orders
The choice of the letter or the box you use to ship is fundamental. It is important to provide the correct protection and minimize the waste:
•If you have an order of up to 50-100 cards, pack as described above and use the classic padded envelope, making sure you create adequate protection with the inner packaging.
• When the order exceeds 100 cards it will be at your discretion, respecting the shipping method, the choice between a padded envelope or a box.


• ATTENTION: if you are shipping accessories and sealed products, make sure the contents of your packages are hit-proof. The best way to avoid this is to ensure products are not in direct contact with the package by filling the gap with some packaging material.
• If you sold a considerable amount of cards, avoid using smaller envelopes when sending a package to our warehouse.
The weight of the cards can damage the cards themselves during transport, avoid creating packages and envelopes where the objects are too compressed and in close contact with the packaging.


(You can see a sample of an envelope that is too small for its content in this picture)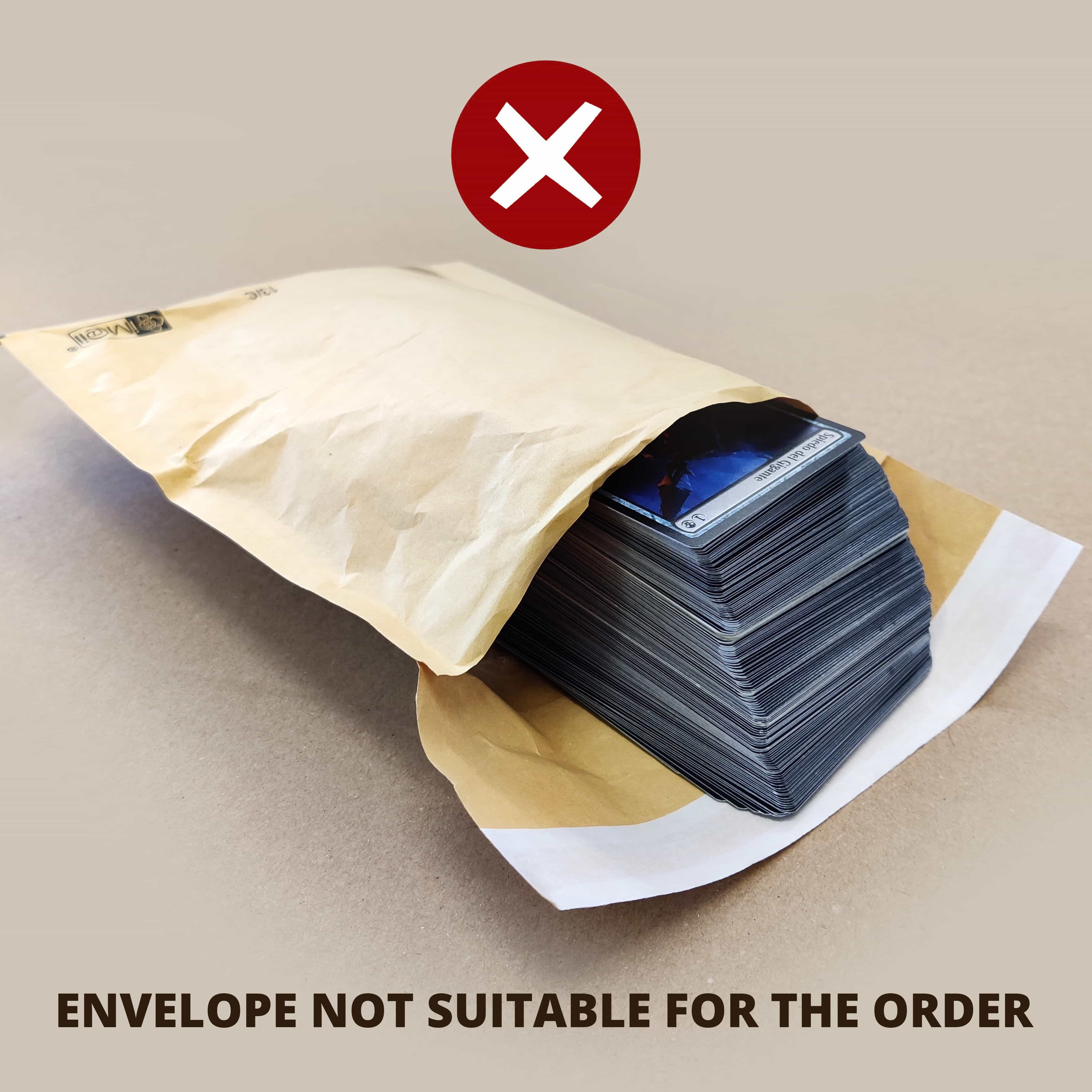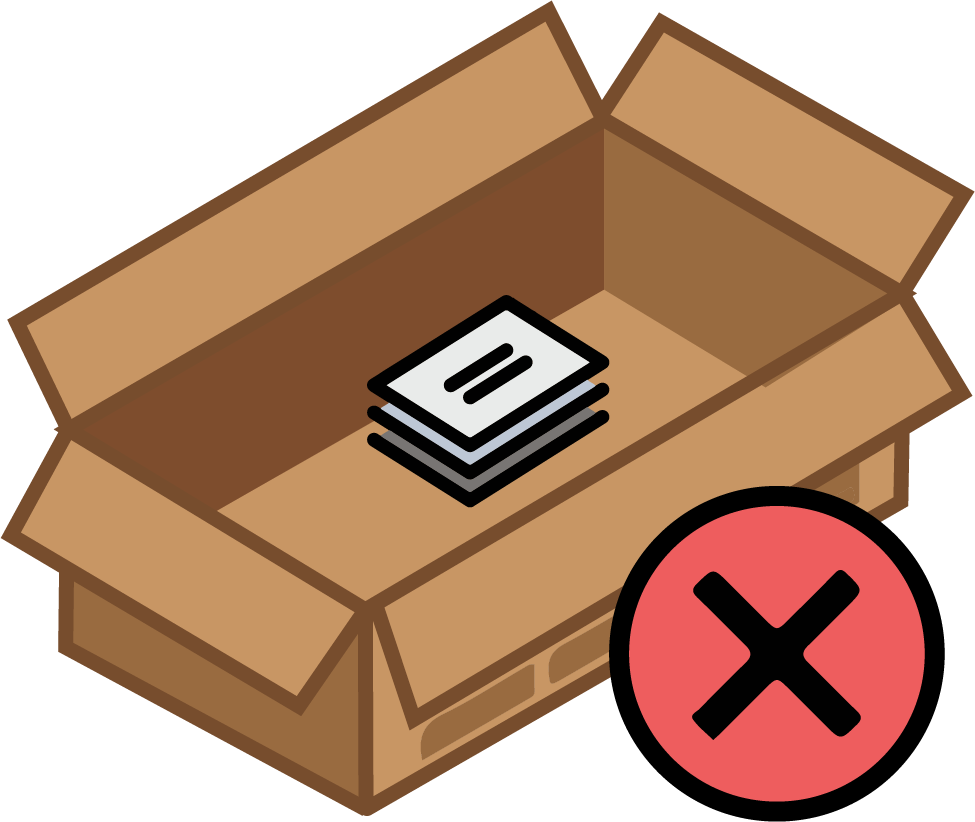 • DO NOT use boxes that are too large if you have sold a few items when a large, well-protected envelope would suffice.
We ask you to respect the environment by always using bags or boxes of an appropriate size


( All oversized boxes cause a daily accumulation of waste, which is difficult to dispose of and harmful to the environment. By adjusting the size of the shipping box you will be doing the planet and us a favor. )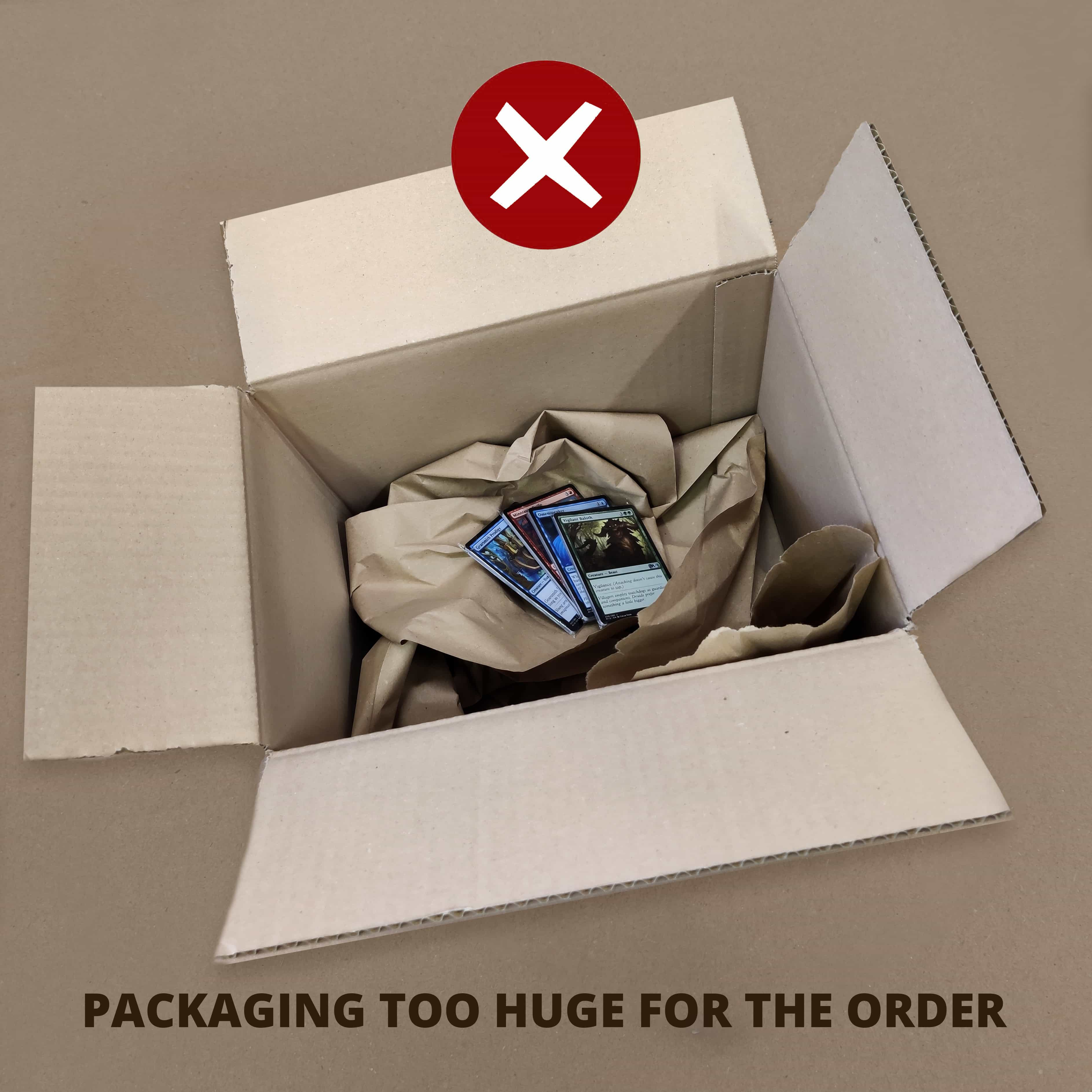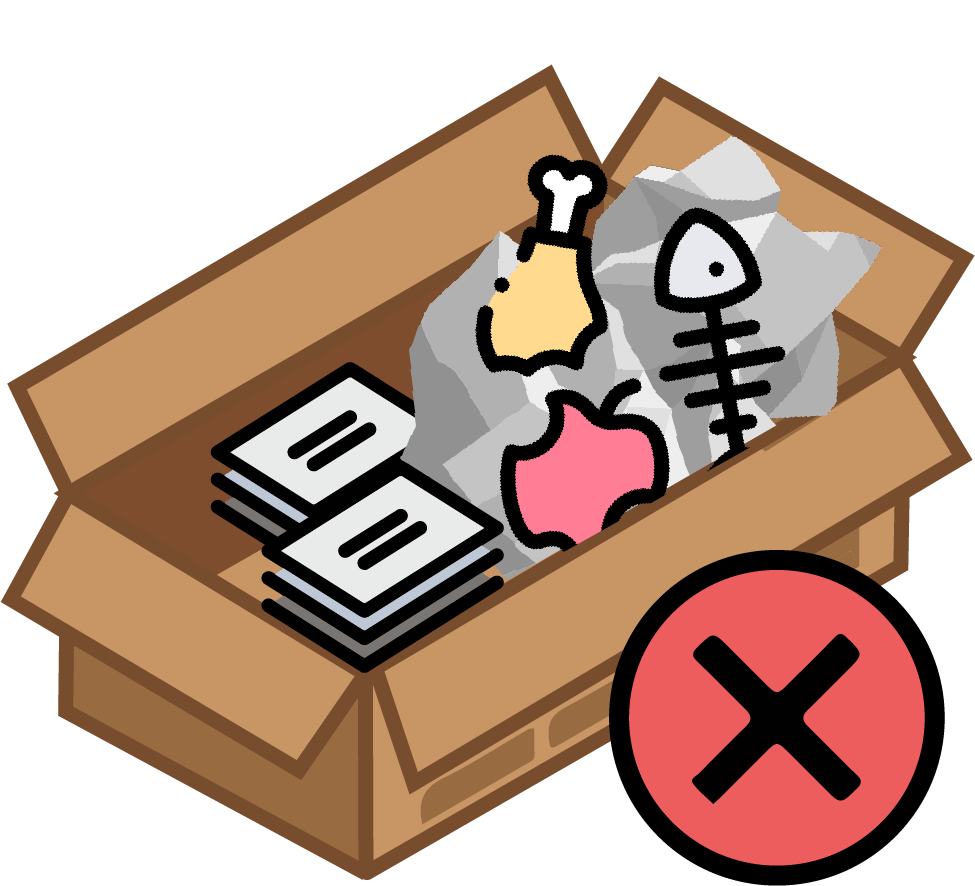 • When you add packing or protections in the shipping box of your order, please respect our work:
DO NOT send packages containing garbage, dirty, dusty, or smelly internal fillers to us.
Orders sent to us in this way will be returned to the sender.


(In this picture, you can see what not to do, we received packages containing garbage, smelly shoe boxes and packing material with food remains.
•  ATTENTION: if a package is hard to open, you expose it to potential damages during the opening. Consider this advice for direct orders as well.

An example of bad packaging is a deck of cards completely wrapped in packing tape, which requires the use of a cutter to be opened, without giving instructions on where to cut: the operator opening it could damage the cards.

Adequate protection can easily be obtained without excesses of this kind.